About Nashville Property Consultants
About the Home Inspectors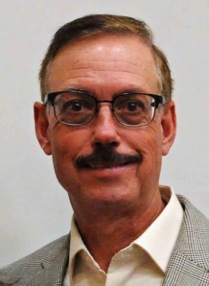 Houston Pewett brings over 25 years of professional real estate experience to every inspection. Houston holds a BA in Business Administration from the University of South Florida. His additional understudies in real estate property appraisal and in commercial and residential real estate add to his strong background in the field.
Houston has immersed himself in fields related to residential and commercial building and remodeling. He worked in his father's contracting business for 10 years, and later worked for a highly respected building and real estate firm in Florida. In addition to this wealth of related experience, Houston is a professional real estate appraiser and skilled building inspector.
Houston is a Licensed Property Inspector in the State of Tennessee, and holds a number of industry certifications, including:
Jay Bruce brings over 20 years of professional building and remodeling experience to benefit our clients. He's been working with us since 2011, and exemplifies our company's professionalism and trustworthiness. As an InterNACHI certified Professional Inspector, Jay is thorough, experienced, and knows homes inside and out.
Easy-to-Read, Interactive Inspection Report
We'll deliver our inspection report — complete with color photos and detailed notes — within 24 hours of your inspection. Our revolutionary, interactive Create Request List feature allows you to request repairs or other concessions directly from your report. You, your agent, the seller and the seller's agent all work from the same list. You can add your own notes, and everyone can see who has commented or made a request. This simplifies communication and ensures all parties are kept in the loop.
Nashville Property Consultants: Our Mission and Purpose
Our purpose is to honor God by providing a measurable increase in prosperity to all whom we serve, by integrating our commitment to Jesus Christ with our comprehensive real estate experience.
It is our mission to establish a new standard of respect and appreciation between the homeowner, real estate agent, and home inspector by providing thorough, objective, and cost-effective home inspections.
Nashville Property Consultants: Our Priorities
We operate our business based upon Biblical principles. We strive to place God first, our clients second, our company third, and ourselves last. As a company, we must profit to exist, but we will not exist merely for profit. We value honesty and integrity, and will not compromise these values for any reason.
Work With an Experienced, Professional Home Inspector
You can't overstate the value of having an impartial, professional home inspection in helping you make an informed home purchasing decision. We will treat you with the respect you deserve and deliver a comprehensive, easy-to-read report within 24 hours of your inspection. Give us a call today at 615-310-1886 and tell us your story. Prefer email? Contact us online and we'll get right back to you.